Bienvenue sur / Welcome to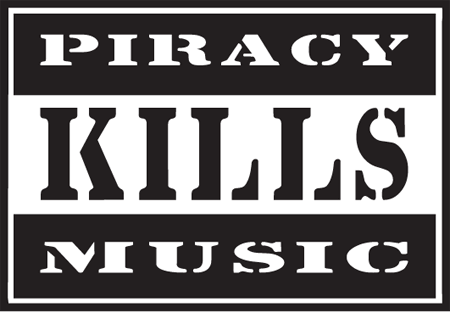 Quebec's progressive rock radio
La radio progressive de Québec
Fistful of Planets Part Two
Philippe André - October 2021
TRANSLATED REVIEW (GOOGLE TRANSLATE) BELOW FRENCH TEXT !
N'ayant pas écouté la première partie de "Fistful of Planets" en 2015, c'est donc avec des pavillons auditifs neufs que je découvre en ce dernier tiers 2021 le second volet des planètes de Madame MONTALDO.

Album conceptuel donc très original, bien différent de ce que la dame nous a offert dans le passé avec IL TEMPIO DELLE CLESSIDRE. Parmi les très nombreux invités sur cet album, j'ai essayé de n'oublier personne, pardon par avance si c'était le cas...L'album est relativement court (comme nos bons vieux vinyles des temps anciens), quarante-six minutes mais c'est très bien ainsi puisque c'est un concept et que tous les titres sont enchainés.

Ce" Fistful of Planets Part Two" fait souffler un vent de fraicheur sur la musique progressive que nous chérissons tant tout ici est repos, calme, beauté diaphane des mélodies, piano omniprésent délicat et délié, bref si vous êtes des emplumés des soli de six cordes, vous pouvez passer votre chemin, vous n'êtes pas à la bonne adresse.

Les éléments à souligner et qui apportent un plus à cette œuvre sont dans l'ordre du programme, Elisa qui nous joue la PIAF dans le titre inaugural "La Valse des Sirènes", en français évidemment, puis la flute (avec l'omnipotent Steve UNRUH), la guitare classique et le violoncelle de la troisième plage "Earth's Call - Exosphere" le tout arrangé par José Manuel MEDINA, les percussions et vocaux tribaux de la seconde partie du titre de douze minutes ("Nothing") et enfin la beauté intemporelle du huitième titre "Washing the Clouds - The White Planet" illuminée par le violoncelle de David KELLER.

Si vous souhaitez passer trois quarts d'heure de plénitude musicale au calme, un verre à la main devant la cheminée, l'album d'Elisa MONTALDO est pour vous, rien de révolutionnaire mais extrêmement agréable avec une production, cela va de pair, ad hoc.

1) Valse Des Sirènes (Chanson) - Second Meteor Of Chaos (2:25)
2) Floating / Wasting Life - The Grey Planet (3:58)
3) Earth's Call - Exosphere (4:36)
4) We Are Magic - The Fuchsia Planet (3:35)
5) Haiku - The Orange Planet (5:05)
6) Feeling / Nothing / Into The Black Hole - The Black Hole (12:10)
7) Wesak - Satellite (1:37)
8) Washing The Clouds - The White Planet (6:42)
9) Valse Des Sirènes (Grand Finale) - Satellite (6:21)

Elisa MONTALDO: Keyboards, orchestration, autoharp, effects, vocals

With the help from:

Mattias OLSSON: Drums, percussion, Casio SK 5, clap trap, mellotron, ondes magnétiques, bass, gizmotron
Tiger OLSSON: Vocals on track 6 part 3
Ignazio SERVENTI: Classical guitar on track 5
Paolo TIXI: Drums
Diego BANCHERO: Bass guitar on track 8
Hampus NORDGREN HEMLIN: Guitars, vibraphone, tubular bells, bass guitar, mellotron, vocoder, kantele
Stefano GUAZZO: Saxophone on track 6
Jose Manuel MEDINA: String arrangement on track 3
Steve UNRUH: Flute on track 3 and 6, electric violin on track 6
Matteo NAHUM: Vintage orchestra arrangements on track 1
Rafael PACHA: Classical guitar on track 3
Nina UZELAC: Cello on track 3
David KELLER: Cello on tracks 5 and 8
Yuko TOMIYAMA and Maité CASTRILLO: Reciting vocals on track 5